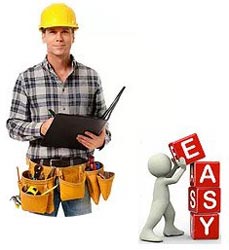 Affordable PDH Courses
DiscountPDH.com is one of the oldest and most popular, credible and trusted online companies in Engineering Continuing Education. We offer Online PDH and CE continuing education courses for Professional Engineers along with Land Surveyors, Architects, Contractors and other professionals.
All Online PDH Courses are written by Licensed PE Professional Engineers and scientists. Course materials are prepared in accordance with all State Boards licensing rules and requirements. Majority of the courses are developed by us. That is the reason we can keep the cost down and pass on the savings to you. We have over 5000 hours of PDH and CE continuing engineering courses. We pride ourselves with the fact that most of our new business comes from word of mouth or recommendations of other professionals.
We strive to find the latest updates, most interesting and most practical PDH and CE courses for our clients to renew their PE license. They are also in accordance with various State Boards requirements and rules. Our PDH courses are reviewed and updated on regular basis to meet your State Boards PDH requirements.
We started providing PE PDH engineering continuing education in 2003 in the form of CD and DVD. At the same time, we also offered live PDH seminars for PE Professional Engineers in Texas, Louisiana, New York and a few other States. This service helps them to renew their PE Professional Engineers License. It also helps them to meet their PDH or CE continuing Education requirements as demanded by their State Board of Engineers in each State.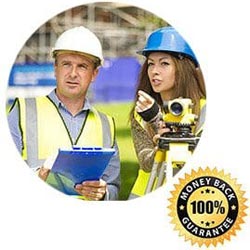 Money Back Guarantee
We provide 100% money back guarantee in the event that your Board does not approve our course. You can ask us for a refund.
Our website in 2003 was known as PEPDH.com. In 2006 it was changed to DiscountPDH.com. Then we started offering online PDH, CD PDH, DVD PDH and Live PDH seminars for PE Professional Engineers, among other Professionals. Other professionals included RA Architects, Land Surveyors and Contractors. Our service helps them to renew their PE and RA license with their State Board of Engineers or State Board of Architects. We are the leader in PDH and CE continuing education for PE Engineers and RA Architects. Our Live PDH seminars and selection of PDH Webinars are simply second to none.
We are the only one that has provided Live PDH Seminars or Live CE Seminarsfor PE Professional Engineers to renew their PE license consistently since 2003.
DiscountPDH offers Online CE Courses and PDH Courses for Engineers. We offer Live PDH Webinars for PE Engineers and RA Architects. We also offer Streamed PDH Webinars for PE Professional Engineers. We provide CD and DVD for Engineering PDH. Our PDH and CE courses are designed to satisfy CE continuing education requirement mandated by different State Boards of Engineers, Architects and Contractors.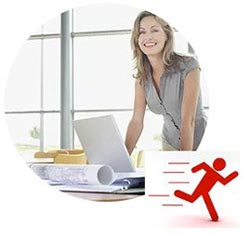 Hassle Free PDH Courses
Our PDH Courses are hassle free. You can take the course quiz for an unlimited amount of times until you pass. We provide a Free PDH Course. It is 2 PDH and has a value of $24. With the help of this free PDH course you can check how our system works.
We grade your PDH quizzes before you even pay! You can print your PDH certificate instantly after payment. This will help those PE engineers who need to buy their Online PDH/CE Courses at the last minute for their PE license renewal.
Your certificates are always saved in your account and can be accessed anytime, from anywhere. Why wait? Thousands of professionals signed up and finished their license renewal quickly and efficiently.
Our online PDH courses for engineers or CE courses for engineers are in compliance with the National Council of Examiners for Engineering and Surveying (NCEES) Guidelines and all State Boards of Professional Engineers and Land Surveyors. They have been accepted by all the State Board of Engineers Nationwide and all the States that need pre-approval for providing online PDH courses, live PDH webinars and live PDH seminars to Professional Engineers to meet their PDH continuing education requirement.
Once you have simply signed up, all the courses and certificates will be conveniently ready at your fingertips!