Nebraska Engineers and Architects

The following courses have been designed specifically for Nebraska Engineers and Architects per Nebraska Board of Engineers and Architects rule 9.2.3-2*, to meet their PDH or CE continuing education requirements.
All the courses below are approved and presented by *AIA, All the hours earned are based on: "Actual hour-for hour basis".
https://ea.nebraska.gov/board-rule-923
Q: What professional societies are considered acceptable providers?
A: The following are some examples of acceptable societies:
AIA
NCARB
NCEES
American Concrete Institute (ACI)
American Institue of Chemical Engineers (AIChE)
American Institute of Steel Construction (AISC)
American Wood Council
Amercian Society of Agricultural and Biological Engineers (ASABE)
American Society of Civil Engineering (ASCE)
National Council of Engineering Associations
National Council of Structural Engineers (NCSEA)
The Prestressed/Precast Concrete Institute
Q: How are AIA-approved web-based courses affected?
A: Web-based courses presented by a professional society such as AIA are exempt from the    25% limitation. Web-based offerings approved by a professional society would fall under the self-reporting limits.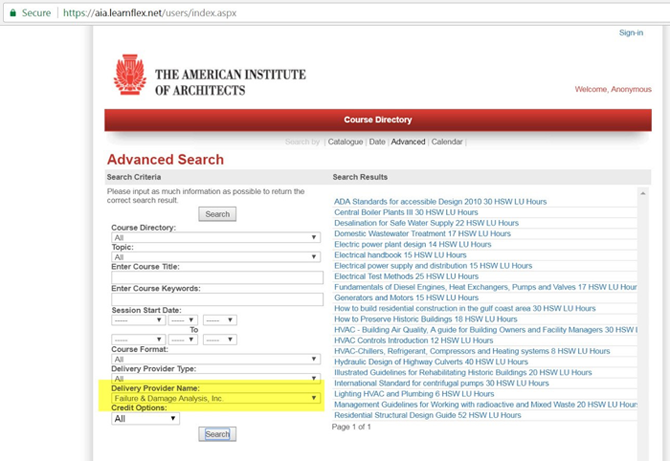 You can choose your entire 30 or 24 hours (hour-for-hour) courses from below.
Required Continuing Education PDH or CE
Engineers = 30 hours (hour-for hour) can carry over 15 hours 
Architects = 24 hours (hour-for hour) can carry over 12 hours