Asbestos at Workplace and Residence
Credit: 14 PDH Hours
Course Fee: $126.00
144 pages
How it Work!
Register first and log into your account. Study and take the quiz for FREE until passed.
After passing the quiz, follow the page, pay for the course and print your certificate.
In this PDH or CE course the aim of the course is to provide a broad spectrum of guidance aimed at the prevention of occupational illness from exposure to respirable asbestos fibers. These guidelines provide practical advice to employers and those in control of workplaces on the necessary precautions to prevent exposure to asbestos fibers or, where this is not reasonably practicable, to reduce exposure to asbestos fibers.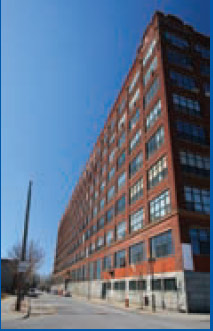 The Guidelines in this course are relevant to a wide range of people/duty holders, including:
Employers, including landlords, in charge of a place of work.
Clients, as defined under the Safety, Health and Welfare at Work (Construction) in relation to asbestos.
Designers, including architects and engineers.
Project supervisors, including the Project Supervisor for Design Process and (PSPD) and Project Supervisor for Construction.
Asbestos surveyors, analysts and consultants.
Asbestos removal contractors and their employees.
Construction and demolition contractors,
Allied tradespeople, e.g. plumbers, electricians, mechanics, telecommunications engineers etc.
Maintenance operatives.
Hazardous waste contractors.
Those who engage in asbestos removal in domestic dwellings, and any other person who could be exposed to asbestos fibers.
Learning Objective:
These guidelines must also be read in conjunction with Health and Safety Authority guidance for construction work, where certain work activities involving asbestos may be relevant for the purposes of the Construction Regulations.
These guidelines are not intended to be a legal interpretation of the legislation referred to herein but provide guidance on what is 'accepted best practice'.
Review the quiz before studying the course.
Course Content
Course Author: Franco F. Davati, P.E
Certificate of completion of the course
This course comes with a multiple-choice quiz. You can view the quiz and take the quiz if you are logged in your account. You can take the quiz for this online PDH course as many times until passed. The passing grade is 70% and above. After you pass the quiz simply follow the page, to pay for the course and print your certificate instantly. A copy of the certificate and receipt for this course will always be in your account.
This online PDH course can also be used as a continuing education course for the following.