Introduction to Centrifugal Pump Systems
Credit: 7 PDH Hours
Course Fee: $84.00
72 pages
How it Work!
Register first and log into your account. Study and take the quiz for FREE until passed.
After passing the quiz, follow the page, pay for the course and print your certificate.
Course Summary:
This course is intended for anyone that has an interest in centrifugal pumps. There is no math, just simple explanations of how pump systems work and how to select a centrifugal pump.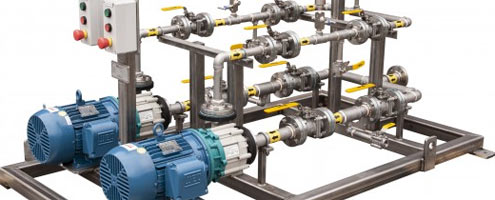 Learning Objective:
By the end of this course the student will learn;
What are the important characteristics of a pump system?
What is head and how is it used in a pump system to make calculations easier?
What is static head and friction head and how do they affect the flow rate in a pump system?
How does a centrifugal pump produce pressure?
Why is total head and flow the two most important characteristics of a centrifugal pump?
What is meant by the pump rating? And what is the optimal operating point of a centrifugal pump?
How to do details calculations that will allow you to size and select a centrifugal pump?
How to verify that your centrifugal pump is providing the rated pressure or head?
What is density and specific gravity and how do they relate to pressure and head?
Review the quiz before studying the course.
Course Content
Course Author: Jacques Chaurette p. eng.
Certificate of completion of the course
This course comes with a multiple-choice quiz. You can view the quiz and take the quiz if you are logged in your account. You can take the quiz for this online PDH course as many times until passed. The passing grade is 70% and above. After you pass the quiz simply follow the page, to pay for the course and print your certificate instantly. A copy of the certificate and receipt for this course will always be in your account.
This online PDH course can also be used as a continuing education course for the following.