HVAC Variable Refrigerant Flow Systems
Credit: 2 PDH Hours
Course Fee: $24.00
11 pages
Course Summary:
This PDH or CE course is a brief course on HVAC Variable refrigerant flow systems. Variable refrigerant flow (VRF) systems, which were introduced in Japan more than 20 years ago, have become popular in many countries, yet they are relatively unknown in the United States. The technology has gradually expanded its market presence, reaching European markets in 1987, and steadily gaining market share throughout the world. In Japan, VRF systems are used in approximately 50% of medium-sized commercial buildings (up to 70,000 ft2 [6500 m2]) and one-third of large commercial buildings (more than 70,000 ft2 [6500 m2]).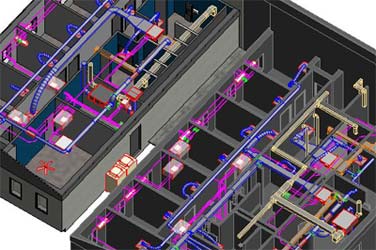 Learning Objective:
Although vigorous marketing of VRF systems in the U.S. began only two to three years ago, several thousand systems likely will be sold in the U.S. this year, amounting to tens of thousands of tons of capacity. Of course, the market is still very small compared to the chiller market, but VRF systems are marketed in the U.S. by at least five manufacturers.
By the end of this course the participant should be able to understand what variable refrigerant flow systems and it is benefits, Costs, Market acceptance Issues etc.
Review the quiz before studying the course.
Course Content
Course Author: FDA
Certificate of completion of the course
This course comes with a multiple-choice quiz. You can view the quiz and take the quiz if you are logged in your account. You can take the quiz for this online PDH course as many times until passed. The passing grade is 70% and above. After you pass the quiz simply follow the page, to pay for the course and print your certificate instantly. A copy of the certificate and receipt for this course will always be in your account.
This online PDH course can also be used as a continuing education course for the following.